India past its previous record peak, upward trend causing concern: Centre - Times of India
NEW DELHI: The Centre on Tuesday noted that India is well past last year's highest Covid surge and the continuous increase in daily cases is a matter of concern for the country. Briefing reporters on the Covid situation, Union health secretary Rajesh Bhushan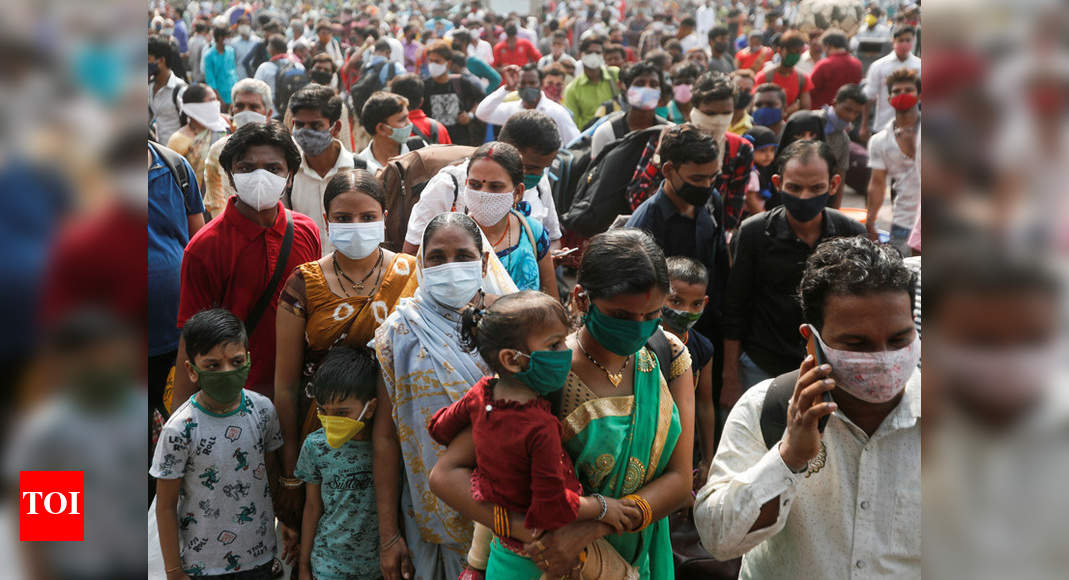 NEW DELHI: The Centre on Tuesday noted that India is well past last year's highest Covid surge and the continuous increase in daily cases is a matter of concern for the country.
Briefing reporters on the Covid situation, Union health secretary Rajesh Bhushan said that India has 89.51 per cent people who have been cured of Covid-19 infection, 1.25 per cent deaths related to the viral infection and 9.24 per cent active cases.
"If we look at new cases, we will find that the previous highest surge has already been crossed and the trend is going upward. That is a cause for worry," said Bhushan.
The health secretary said the situation in Chhattisgarh and Uttar Pradesh is concerning as both the states are witnessing a major spike in infections.
"The weekly positivity rate in Chattisgarh has increased from one-and-a-half percent to 27.9 per cent.
"Chhattisgarh was reporting hardly 200 cases per day in mid-February, but today it reported 11,504 cases. The average test per million has increased but has not kept pace with the change in case. The average daily RT-PCR share is roughly 28-30 per cent and ramping up of test capacity is needed," he said.
Talking about Uttar Pradesh, the health secretary said that on average 89 cases a day were reported in the state, but now it has increased to 10,000.
"The average daily RT-PCR tests are around 45 to 44 per cent, so they also need to be ramped up. The weekly positivity is 4.84 per cent but it is showing a rising trend," he said.
On Maharashtra, Bhushan said that the overall testing rate is increasing but the share of RT-PCR tests are coming down.
"In Maharashtra, you'll find that average daily cases, week on week, have grown significantly and reached a level of 57,000 plus. Tests per million are also growing but not keeping pace with the growth of average daily cases. If you look at the share of RT-PCR tests, it's progressively coming down," he said.
Discussing India's vaccination drive, Bhushan said that states have enough vaccine buffer with them and the problem is not of shortage but that of planning.
"Over 1.67 crore vaccine doses are available with states/UTs ... the problem is not of vaccine shortage but of better planning," he said.
He said that the Centre has sent over 13.10 crore doses of vaccine to states/UTs so far out of which the total consumption, including wastage, was 11.43 crore.
He also pointed out that vaccine wastage is also a big concern in states.
"One hand, we have states like Kerala where there is zero wastage (of vaccine) and on the other hand, we have several other states where there still is 8-9% of wastage," he said.
http://bi.mineducacion.gov.co:8380/eportal/web/free-hacks/home/-/blogs/free-robux-free-robux-generator-2021-roblox-free-robux-generator-no-human-verification
http://bi.mineducacion.gov.co:8380/eportal/web/free-hacks/home/-/blogs/124187

India has been witnessing a major surge in coronavirus infections for the past few weeks. Over 1.61 lakh new cases were reported on Tuesday.