Hurt by BJP's silence; relationship cannot be one-sided: Chirag Paswan - Times of India
NEW DELHI: Lok Janshakti Party leader Chirag Paswan, who is battling rebellion against his leadership by his uncle Pashupati Paras, on Tuesday said that he is hurt by BJP's silence on the matter. This is the first time that the young LJP leader has spoken against the BJP. In the Bihar assembly elections, Chirag Paswan had openly declared his support for the BJP and had said that he is working to ensure a BJP government in the state. After his party could win just a single seat in the Bihar assembly, Paswan had said, "My aim was to provide more seats to BJP and damage the JD(U). The LJP will improve its performance in 2025." In an interview to news agency PTI, Chirag said "My father Ram Vilas Paswan and I stood by BJP like a rock, but they're not there when I expected them in such difficult times." He said he expected the BJP to "help sort things out" but their their silence definitely hurts. Indicating his intentions in case things don't work out in his favour, Paswan said he will consider "all possibilities" if attempts to corner him continue. Paswan said he still retains his faith in PM Modi but said "if you are cornered, pushed and forced to take a decision, then the party will consider all probabilities ... the LJP will have to take a decision about its political future based on who stood by it and who did not." At the height of the campaign in the Bihar assembly elections last year, LJP chief Chirag Paswan asserted he is Narendra Modi's "Hanuman" and that the Prime Minister lives in his heart. "The prime minister lives in my heart....I am like his Hanuman. If they (his critics) want, they can prise open my heart and see that. I don't need to use the prime minister's photograph," Paswan had said then. Owing to BJP's silence on the current situation, Paswan remarked "relation with BJP cannot remain one-sided." On the question of whether he is with the BJP or not, Paswan said it is for the BJP to decide. "I have proven my honesty as an ally," said Paswan. His uncle Pashupati Kumar Paras has led a group of five MPs against Paswan and has been recognised as the LJP leader in Lok Sabha. In retailation, Chirag expelled the five leaders from the primary membership of the party. The back and forth over the two factions as seen them pass decisions against each other. Chirag has indicated his desire to pursue a legal matter in the matter and recently met Lok Sabha speaker Om Birla to make him reconsider his decision. Adblock test (Why?)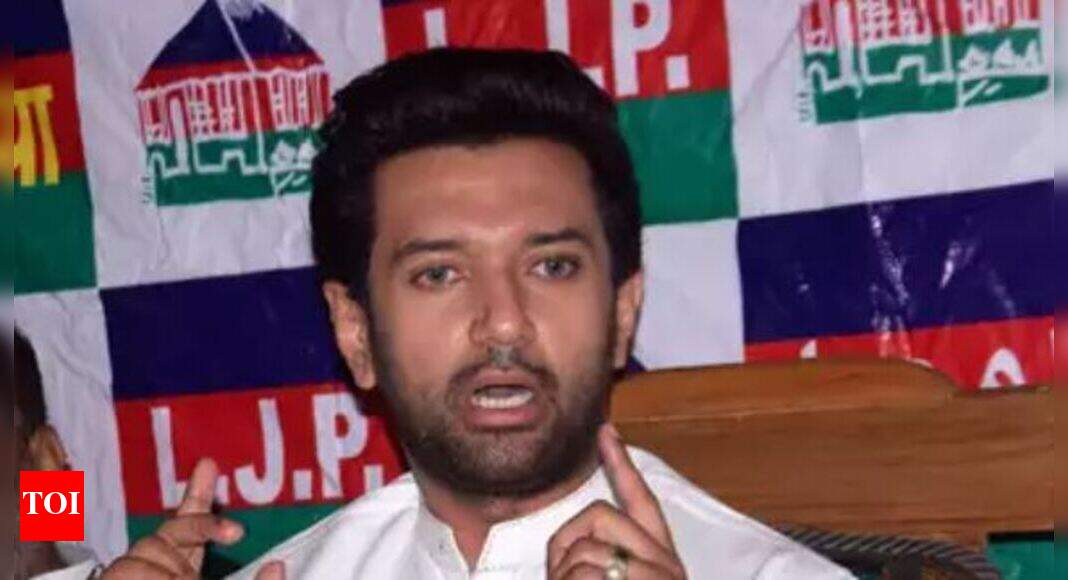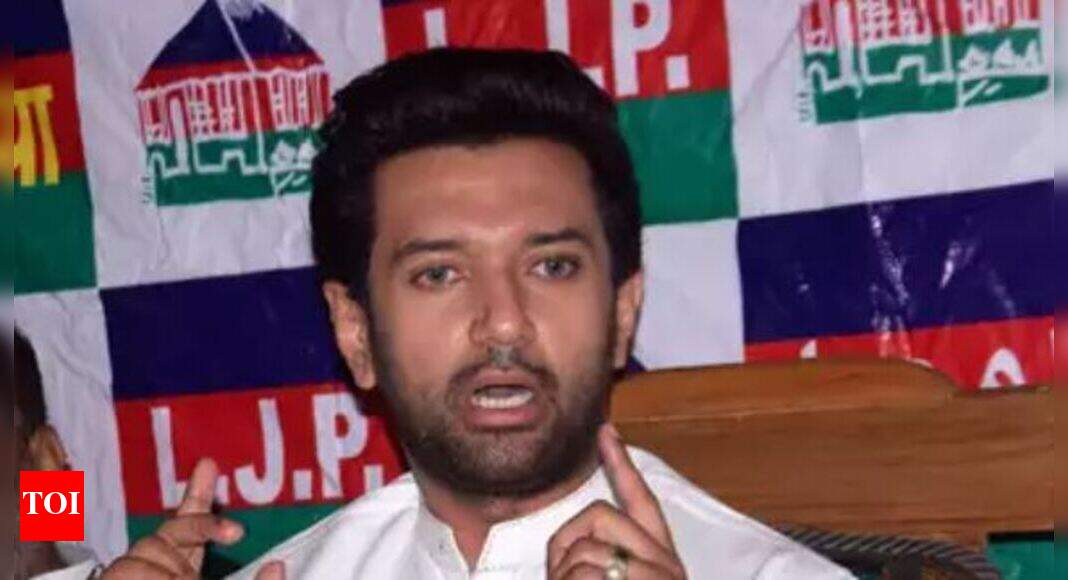 NEW DELHI: Lok Janshakti Party leader Chirag Paswan, who is battling rebellion against his leadership by his uncle Pashupati Paras, on Tuesday said that he is hurt by BJP's silence on the matter.
This is the first time that the young LJP leader has spoken against the BJP. In the Bihar assembly elections, Chirag Paswan had openly declared his support for the BJP and had said that he is working to ensure a BJP government in the state.
After his party could win just a single seat in the Bihar assembly, Paswan had said, "My aim was to provide more seats to BJP and damage the JD(U). The LJP will improve its performance in 2025."
In an interview to news agency PTI, Chirag said "My father Ram Vilas Paswan and I stood by BJP like a rock, but they're not there when I expected them in such difficult times."
He said he expected the BJP to "help sort things out" but their their silence definitely hurts.
Indicating his intentions in case things don't work out in his favour, Paswan said he will consider "all possibilities" if attempts to corner him continue.
Paswan said he still retains his faith in PM Modi but said "if you are cornered, pushed and forced to take a decision, then the party will consider all probabilities ... the LJP will have to take a decision about its political future based on who stood by it and who did not."
At the height of the campaign in the Bihar assembly elections last year, LJP chief Chirag Paswan asserted he is Narendra Modi's "Hanuman" and that the Prime Minister lives in his heart.
"The prime minister lives in my heart....I am like his Hanuman. If they (his critics) want, they can prise open my heart and see that. I don't need to use the prime minister's photograph," Paswan had said then.
Owing to BJP's silence on the current situation, Paswan remarked "relation with BJP cannot remain one-sided."
On the question of whether he is with the BJP or not, Paswan said it is for the BJP to decide.
"I have proven my honesty as an ally," said Paswan.
His uncle Pashupati Kumar Paras has led a group of five MPs against Paswan and has been recognised as the LJP leader in Lok Sabha. In retailation, Chirag expelled the five leaders from the primary membership of the party.
The back and forth over the two factions as seen them pass decisions against each other. Chirag has indicated his desire to pursue a legal matter in the matter and recently met Lok Sabha speaker Om Birla to make him reconsider his decision.
kjnksenesdwe https://t.co/A16tO4hJhP via @reddit

— Rajneesh Tripathi (@juggared) June 22, 2021
i am here new forever https://t.co/FJSVBXG9i4 via @reddit

— Rajneesh Tripathi (@juggared) June 22, 2021
https://onlinegdb.com/YIO5bVECxi https://pasteio.com/xnX3f1DVgYMh https://onecompiler.com/java/3x3annkk7 https://old.reddit.com/r/fansofme9/comments/o5o9ny/kjnksenesdwe/ https://www.reddit.com/r/fansofme9/comments/o5o9ny/kjnksenesdwe/ https://t.co/A16tO4hJhP?amp=1 https://paiza.io/projects/kvZcmrM4cbiGlHqQHeX5Qw