Covid-19: At 58,570 India's daily tally falls to 81-day low, Kerala tops list - Times of India
Daily Covid cases in the country fell to an 81-day low, with 58,570 new infections recorded on Saturday, as the second wave continued to abate. The day's case tally was the lowest since March 30. The number of deaths from the virus too continues to steadily decline. India reported 1,154 on Saturday (not counting 425 "backlog" deaths recorded by Maharashtra), the lowest daily toll in over two months since April 14, when 1,038 fatalities were recorded. For the third day running, Kerala was the only state in the country to report over 10,000 cases. The state reported 12,443 fresh infections, followed by Maharashtra (8,912), Tamil Nadu (8,183), Karnataka (5,815) and Andhra Pradesh (5,674). Maharashtra as well as its capital Mumbai reported their lowest single-day test positivity rate (TPR) in the second wave. The TPR in Maharashtra was 3.8% and 2.1% in Mumbai. Deaths dropped sharply in Tamil Nadu with 180 fatalities on Saturday. This was the lowest daily toll in the state since May 5. In another first since April 1, the day's death toll in Delhi dropped below 10, to seven. Maharashtra recorded the highest toll on Saturday at 257. Other states with high number of deaths included Karnataka (161), Kerala (115), Bengal (55), UP (51), Andhra Pradesh (45), Odisha (42) and Assam (40). FacebookTwitterLinkedinEMailAdblock test (Why?)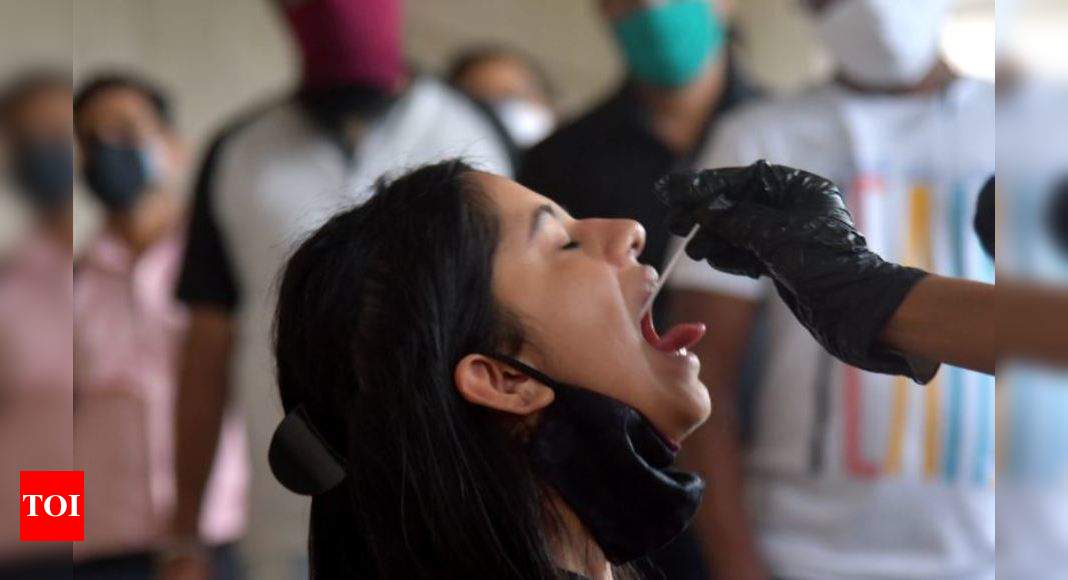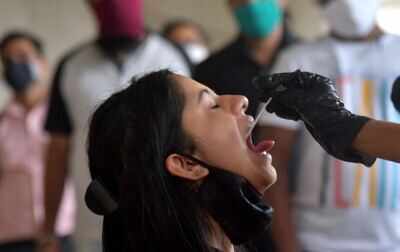 Daily Covid cases in the country fell to an 81-day low, with 58,570 new infections recorded on Saturday, as the second wave continued to abate. The day's case tally was the lowest since March 30.
The number of deaths from the virus too continues to steadily decline. India reported 1,154 on Saturday (not counting 425 "backlog" deaths recorded by Maharashtra), the lowest daily toll in over two months since April 14, when 1,038 fatalities were recorded.
For the third day running, Kerala was the only state in the country to report over 10,000 cases. The state reported 12,443 fresh infections, followed by Maharashtra (8,912), Tamil Nadu (8,183), Karnataka (5,815) and Andhra Pradesh (5,674).
Maharashtra as well as its capital Mumbai reported their lowest single-day test positivity rate (TPR) in the second wave. The TPR in Maharashtra was 3.8% and 2.1% in Mumbai.
Deaths dropped sharply in Tamil Nadu with 180 fatalities on Saturday. This was the lowest daily toll in the state since May 5. In another first since April 1, the day's death toll in Delhi dropped below 10, to seven.
Maharashtra recorded the highest toll on Saturday at 257. Other states with high number of deaths included Karnataka (161), Kerala (115), Bengal (55), UP (51), Andhra Pradesh (45), Odisha (42) and Assam (40).
robux free robux free robux free robux free robux free robux free robux free robux free robux free robux free robux free robux free robux free robux free robux free robux free robux free robux free robux free robux free robux free robux free robux free robux free robux free robux free robux free robux free robux free robux free robux free robux free robux free robux free robux free robux free robux free robux free robux free robux free robux free robux free robux free robux free robux free robux free robux free robux free robux free robux free robux free robux free robux free robux free robux free robux free robux free robux free robux free robux free robux free robux free robux free robux free robux free robux free robux free robux free robux free robux free robux free robux free robux free robux free robux free robux free robux free robux free robux free robux free robux free robux free robux free robux free robux free robux free robux free robux free robux free robux free robux free robux free robux free robux free robux free robux free robux free robux free robux free robux free robux free robux free robux free robux free robux free robux free robux free robux free robux free robux free robux free robux free robux free robux free robux free robux free robux free robux free robux free robux free robux free robux free robux free robux free robux free robux free robux free robux free robux free robux free robux free robux free robux free robux free robux free robux free robux free robux free robux free robux free robux free robux free robux free robux free robux free robux free robux free robux free robux free robux free robux free robux free robux free robux free robux free robux free robux free robux free robux free robux free robux free robux free robux free robux free robux free robux free robux free robux free robux free robux free robux free robux free robux free robux free robux free robux free robux free robux free robux free robux free robux free robux free robux free robux free robux free robux free robux free robux free robux free robux free robux free robux free robux free robux free robux free robux free robux free robux free robux free